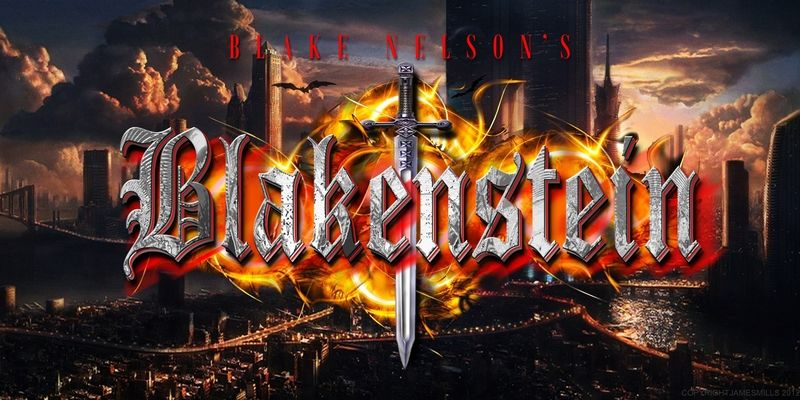 Blakenstein
New Song
Blakenstein
is a very original and very theatrical band; their stage set up is insane; the vision is to have the stage look like Frankenstein's lab/Lair with actors here and there. Their style is hard to pin down. It's a mixture of many styles from Sabbath, Killswitch, Nightwish, All That Remains, Symphony X, Pantera, Mudvayne, Godsmack, Uli Roth, Evanescence on steroids, etc.
Listen to their new single 'Sanctuary'
Their singer is along the lines of Amy Lee meets Annie Lennox but more eerie; she's been singing for many years with lots of vocal training; including Pink's vocal coach, Elizabeth Cross, and others. She has lots of recording and stage experience, from clubs to touring large festivals primarily in the Midwest. This is Armintas' first musical adventure here in California and she's on point ready to blow the roof off.
Their drummer is a beast; he's a mixture of Dave Weckyl, Dave Lombardo, Neil Peart and Bill Ward. He has a massive Tama Star Classic double bass acoustic kit; black with gray shards of glass in the paint; lots of cymbals & owns his own full trigger system for live shows (no mics on drums). He also owns an entire lighting system with stage effects too & works daytime for American DJ Lighting & stage effects.
They've tried to pin down Blake's guitar style and just can't; you need to hear him play. He's a straight out OG, been playing for many years. Blake's first drummer was Dave Lombardo of Slayer and he sold 4 million records with the band OIL which featured Blake and Ron Rinehart from Dark Angel and played in nothing but headline acts in between. Blake is self taught and has a mixture of many guitarists I suppose. If you like Zakk Wilde, Randy Rhoads, Dimebag, Malmsteen, Johnny 6, Tony Iommi & Michael Sheckner, Uli Roth (Sails of Charon); you'll love the Blakenstein material.
Blake plays through Mesa Rectifier Cabs with full armor; Mesa 2-90 Stereo power amps, Mesa Tri-Axis', Furman AR1215 Conditioners, Roland G2 Evolution Wireless units, Rocktron Intellifix Effects Units, Roland DTR1 Digital Strobe tuners, & an Aphex Aural Exciter all in a Mesa flight case. His guitars are all USA Jackson RR neck thru's. He has a 1981 & a 1985; both with one of a kind paint jobs in his collection.
Full Playlist