Analogy
The Circle Of Life
Analogy (El Salvador) was formed back in 2003 as a cover band playing songs from Iron Maiden to Metallica. It was formed by bass player Benjamin Lopez and guitar player Eduardo Franco. Back then it was only a garage band formed by school kids. A few years later the band was separated because the founders had to move to San Salvador; being a band resident from San Miguel, they had to leave town to pursue academic achievements. In 2005 Eduardo formed part of Everfar and Legacy later, being Legacy the opening band for international bands as
Helloween
and
Stratovarius
. It was after the split up of Legacy that Benjamin and Eduardo began talking again about reforming the band but with a different approach; this time, they would have Analogy formed as a Power Metal Progressive/Speed Metal band with influences like Stratovarius, Angra, Dream Theater and more. In 2007 they debuted as a cover band; and after several months they released their first studio song called "
Starlit Skies
" which had a very good acceptance by the audience in radial spaces like "Zona Metal" and "Subterránica" at Radio Femenina 102.5 FM. Being their members at the time vocalist Edgard Velasquez, Eduardo Franco on Guitars, Pablo Chavez on Guitars, Benjamin Lopez on Bass, and Ricardo Garcia on Drums.
Music
Debut Album: The Circle Of Life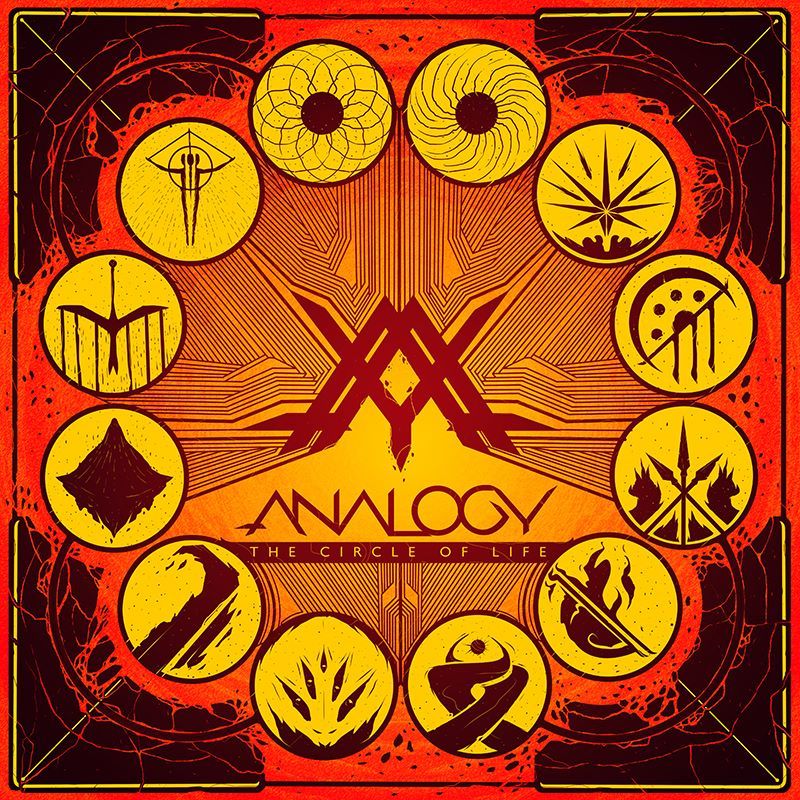 Analogy has released their debut album
"
The Circle Of Life
" at Innova Studios,
with producer Carlos Lopez in 2013.
Tracklist:
In Exordium

Starlit Skies

Free download

Tears of the Moon

Free Download

Chaos Crusade

Inner Fire

The Dance of Life

Ghost of the Forsaken

Our Land

Petrified

Time to Fly

Last Journey Home

Novus Orsa
Video